10 Irish Christmas Traditions to celebrate in 2023

| Last Updated: Thursday, 2 November 2023

Last Updated: Thursday, 2 November 2023
Christmas in Ireland is a truly special time, much like in every other country in the world. Buttt in Ireland, we've got some Christmas traditions that just make us a little different! From attending church at midnight before Santa Claus arrives to going to the beach on Christmas Day, we're sure our traditions are a little different to other countries.
Irish families go all out for to celebrate their Christmas Traditions, with a lot of family returning home from abroad and spending time in their childhood house. We invite you to Celebrate some Irish Christmas traditions with us this year at the Clontarf Castle Hotel.
Some of our favourite things to do in Ireland at Christmas, don't actually happen in December, they start as early as November. Winter isn't just a season at Clontarf Castle, we like to think of our hotel as a Winter Wonderland! We offer traditional Food and Drink options in our Bar and Restaurant.
Some of our historical traditions included the Wren Boys, who would dress up in straw suits. The tradition consists of "hunting" a wren and putting it on top of a decorated pole. This would happen traditionally on Wren's day, the 26th of December. In modern times, this day has become more popularly known as St. Stephen's day.
Pre Christmas Traditions
Pantos
The Christmas Pantomime is synonymous with Irish peoples festive season activities. These shows are often based around children themed shows like Aladdin, Cinderella or Jack in the Beanstalk with hilarious adult themed jokes hidden in the script. In one South Dublin theatre, the Gaiety, there has been a Panto for over 150 years. A trip to the Panto is a wonderful time for all the family.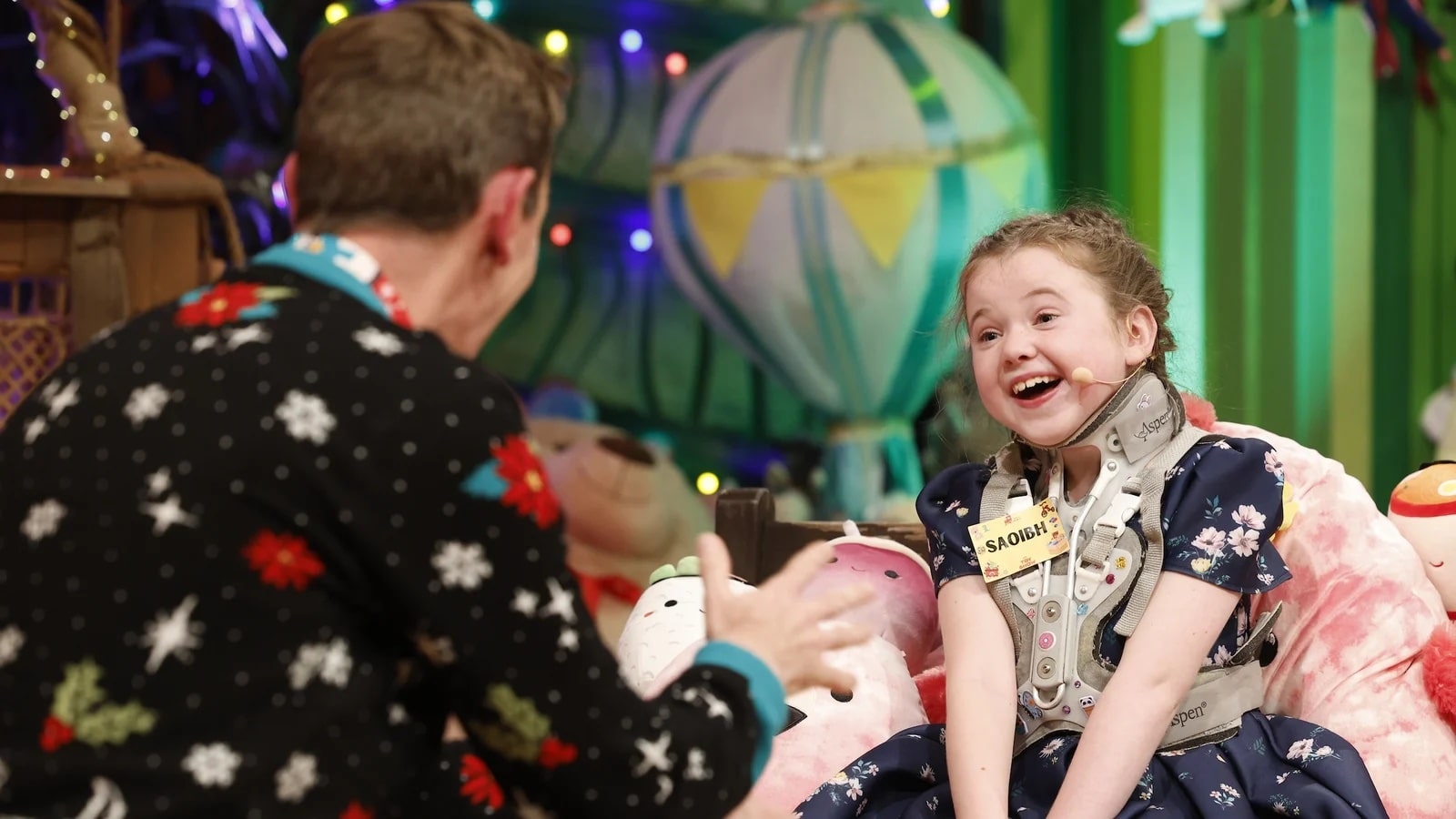 The Late Late Toy Show
Now to really kick off the festive time, the Late Late Toy Show is a hilarious, chaotic and wholesome tv show on once a year. Children from all around the country exclusive access to some of the best toys, dolls, games and books of the year to test them. They are all invited to Dublin City to the studio to present what they love about the toys.

As you can imagine, bringing 100 kids into a live tv studio releases some of the best energy imaginable. The show also brings in some of the kid's heroes like Ed Sheeran, Caoimhin Kelleher and Katie Taylor, much to the surprise of the audience and children.

Usually this would air around the end of November, plenty of time for kids to let Santa Claus know what to make for them. Irish families crack open a box of "USA Biscuits" packed with pink wafers and bourbon creams and tuck into some of our favourite snacks. Even with a name like USA, these biscuit's are proudly Irish. Though our friends from America would love them just as much.
Awful Christmas sweaters
While matching Christmas pyjamas are cute for the whole family, at festive parties it's tradition for people to wear an awful Christmas sweater. While I say awful, they're usually funny, finished with a cringy Xmas slogan and baubles. Many Christmas jumpers come from topical piece through the year, and indeed there is also a Late Late Toy Show jumper that raises money for charity. With a different Irish charity chosen each year. 
Christmas Eve
The run up to Christmas has tonnes of parties, festive cheers and traditions for Irish people to celebrate. Over the three days of Xmas, there are some things Irish households do that many around the world may find odd. 
Christmas Eve Busk on Grafton Street
You may be a fan of online shopping, but Grafton Street is brilliant for last minute shopping on Christmas Eve with Stephen's Green Shopping Centre there too. However, one huge Christmas tradition that happens every year is the big busk for Irish charities. This famous location is home to one of the most cheery social gatherings of the year. 
You can catch some huge names like Hozier, Dermot Kennedy, Imelda May and Glen Hansard performing in front of the Gaiety Theatre opposite the shopping centre. Starting at 5pm, it allows people to enjoy the last few hours the city has before coming home for the Christmas celebrations in their own home. 
Matching Family PJs
Once home from the last minute gift buying, it's time for some final preparations for the holidays. Cue the mountains of chocolates being eaten, sharing a tin of biscuits with family, telling old stories about Irish mythology and dancing to the smell of the Holly wreath. 
Traditionally, families would have matching Christmas pyjamas for the big night in front of the TV, with the eldest on the most important of household duties… picking the movie! 
 
Midnight Mass on Christmas Eve
Once the kids are settled in bed, waiting for Santa to arrive with their gifts, many Irish people go to Midnight Mass. This typically isn't held at midnight, which may surprise you. In county Dublin churches, it starts around 11pm, which is Midnight at the Vatican in Rome.
While in other Parishes around Ireland, Midnight Mass starts as early as 9pm! Quite away from midnight. This annual tradition is becoming less and less popular as the years go on, with screenings on TV for those who cannot make it.
 
Christmas Day
Nollaig Shona Duit! That means Happy Christmas in Gaeilge, the Irish national language. It's finally here, Santa has come down the chimney and it's time to tuck into some Irish Food and Christmas traditions. 
An Irish Families Breakfast
The Christmas Day Swim
After fuelling up for the day on a full Irish, or boxes of chocolates (We won't tell), many Irish people attend the Christmas morning swim. This tradition dates back 48 years, with many people meeting on their local beach. Clontarf Beach hosts the Christmas Morning swim around 9.30am on Christmas Day. With dippers braving the conditions for sponsorship for charities, namely the RNLI. 
After the dip, it's the perfect excuse for a hot chocolate, or a hot toddy which is the name of a hot whiskey. The most popular swim in the City Centre is at the Forty Foot, as mentioned by James Joyce in Ulysses. Hundreds don their festive bathing suits and take a dip in Sandycove, just a short while from Dun Laoghaire.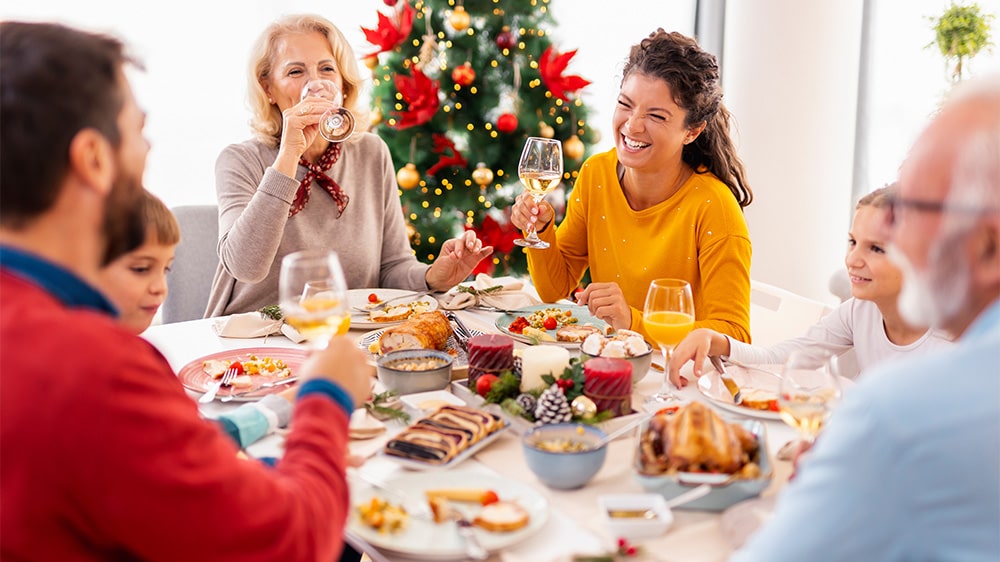 Traditional Irish Christmas Dinner
You're home from the morning swim and you're hungry, mince pies, boxes of chocolates and a tin of biscuits already finished… it's time for the Traditional Irish Christmas dinner. What do Irish people eat for Christmas dinner, well it may not be too hard to guess, there are lots of potatoes!
On your plate, you will find Roast Turkey and Glazed Ham, with a medley of vegetables including Brussel Sprouts with Roast Chestnuts and Cranberries. Depending on which county you are in, you will find different potatoes. Country people often have boiled potatoes smothered in butter. Other Irish cities may have mashed and roasted potatoes instead.
Of course, hundreds of people can tell you that their dinner looks very different. You're more than welcome to try our Christmas dinner at the Castle to see which of our traditional food and drinks you like best this holiday season.
St. Stephen's Day
Now, you wake up on the morning after the night before looking for that perfect hangover cure! If the straw hats of the Wren Boys aren't to your fancy then how about one of the biggest shopping days for sales. There are many ways to celebrate the festive traditions of one of the best public holidays.
Festive Pints & St Stephen's Day horse racing
These two Christmas Traditions come hand in hand for many. The tradition of racing horses dates back to 110BC, so you could say that this Christmas tradition outdates Christ himself. Nevertheless, on Stephen's day, you can find the pubs of Clontarf packed with punters watching the horse racing. 
Unlike England & USA, and many other countries, bars and restaurants in Ireland don't open on Christmas day. So on Boxing Day, most social gatherings take place in some of the local bars.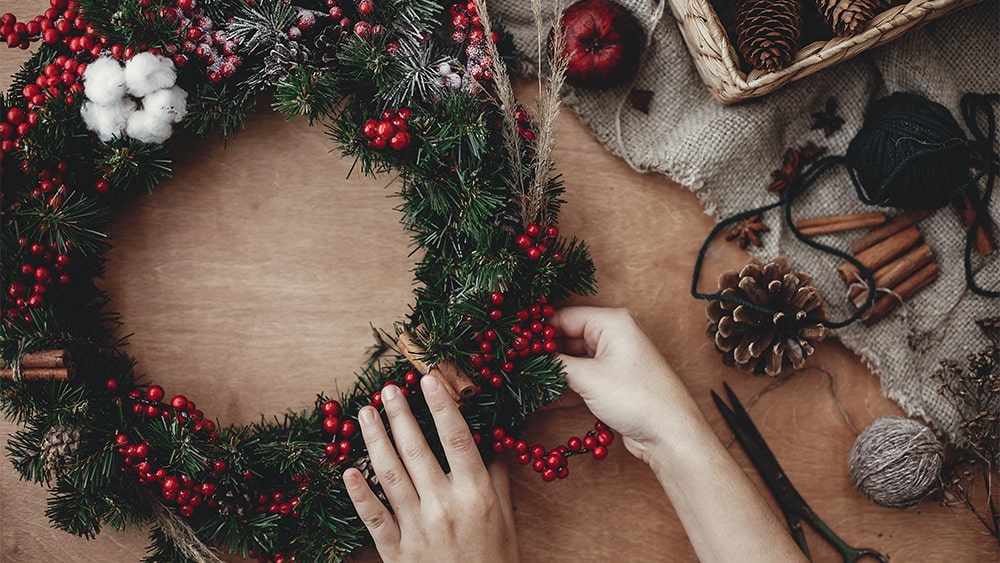 The Wrap Up
So you have discovered all of our favourite Irish Christmas Traditions, from wreaths of holly to decorate our the house, to the Winter Wonderland that is Clontarf Castle. This year we wish for many happy reunions with our family and friends. 

You can be certain to feel the festive cheer this holiday season as you discover County Dublin in the winter. Waiting on a Santa visit to your house and for the lovely gifts and celebrations of food and drinks to follow. 

Book your stay or meal in Clontarf castle over the festive season and walk through our halls decked out with boughs of holly. 
 
Common Questions
What Day Does Ireland Celebrate Christmas?
Ireland celebrates Christmas on the 25th of December. 
What is the Wren Boys tradition?
The Wren Boys tradition consists of "hunting" a wren on Wren's day (the 26th of December) and putting it on top of a decorated pole. 
What is the Late Late Toy Show?
The Late Late Toy Show is a hilarious, chaotic and wholesome tv show on once a year. Children from all around the country get exclusive access to some of the best toys, dolls, games and books of the year to test them and then show the audience what they thought about these toys
What is the tradition of matching family PJs?
Matching family PJs is a tradition in Ireland where family members wear the same type of pyjamas on Christmas Eve. This is typically done before watching a movie and settling in for the night.
What time does Midnight Mass typically begin in Dublin?
Midnight Mass typically begins at 11 pm in Dublin, but in other parishes around Ireland, it may begin as early as 9 pm.
What is the traditional Irish breakfast that families may have on Christmas Day?
The traditional Irish breakfast that families have on Christmas Day usually consists of bacon, sausages, black and white pudding, eggs, and fried/grilled tomatoes.
Where is the most popular Christmas morning swim held in Dublin?
The most popular Christmas morning swim in the city centre is held at the Forty Foot. This event typically begins around 9.30am and is usually used to raise money for the RNLI.
Can I book a table in Clontarf Castle for the traditional Irish Christmas dinner?
Yes, visitors are welcome to visit the Castle and try the traditional Irish Christmas dinner.
 

Luke McLeod
Luke is a seasoned travel writer, with years of experience around Europe, America and at home in Dublin.

If it's not discovering some of Clontarf's finest coffee shops, Luke can be found in the city centre tracing over historic steps of Irish history or chatting with some of his favourite artisan producers in the town.

Wether it's a pub for a quiet pint, a day trip from the capital or a dainty market to spend your Saturday morning, Luke's travel tips will ensure your stay at Clontarf Castle Hotel is a unique experience.